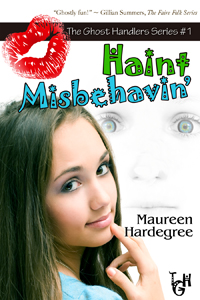 Father's Day is only a few days away, and, for me, as each year passes, it becomes harder to find a way to honor my dad. He's retired. He has everything he needs—including vine-ripened beefsteak tomatoes. When it comes to gifts, my siblings and I have given it all from striped ties to meat-of-the-month club, from his favorite homemade pineapple upside down cake to redeemable coupons for shoe polishing and car washing. Then it hit me. He'd appreciate recognition of how he's influenced my life. So here are a few invaluable lessons I learned from my dad.
Holidays honoring parents should last longer than a day. Years ago, my father declared that venerating the father was an event of such magnitude it should encompass the entire weekend. Honoring the father started Friday the moment he walked in the door from work and didn't end until midnight on Sunday. During that third weekend in June, we'd make his favorite meals and allow him to watch whatever he wanted on TV without complaint—even if he "rested his eyes" while watching it. As a mom, I'm totally on board with expanding any holiday honoring parents.
Go light on the vermouth. When making a martini of the traditional sort, Dad liked it on the rocks, double shot of gin, splash of vermouth, two stuffed olives, stirred—not shaken. I won't tell you what age I was when I learned how to properly mix my dad's cocktail of choice. I will tell you he still has one most days served at five o'clock on the dot.
Duck tape and epoxy can fix just about anything. Be it broken dolls, chairs, tools, or leather purses. Whateve
r he was fixing for you might not look attractive, but it was functional.
Resting your eyes is not sleeping. These activities migh t look the same and sound the same, due to snoring. However, while resting your eyes, you wake up when someone turns off the football game you don't appear to be watching.
Show no mercy to Japanese Beetles. When I was growing u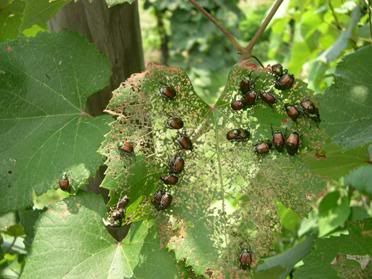 p, before we m oved to Louisiana, my dad had grapevines in the backyard. He fermented their juice into wine—and into some tasty balsamic vinegar one year. Nope, not on purpose. One of our summer chores required making our way through the grape vines encouraging the beetles eating the leaves to take a swim in a large mason jar filled with soapy water to kill them, thus ensuring the integrity of his wine. I guess my dad was into organic gardening before it became popular.
What are some unusual lessons you learned from your father?
Although Maureen Hardegree no longer euthanizes Japanese beetles for her father, the heroine in her debut novel Haint Misbehavin' does. Visit Maureen at http://www.maureenhardegree.com/ .