I make no claim to wisdom, but important thoughts do cross my mind on a regular basis. Here's a sampling from today:
1) Do not insult the people who prepare your food. Even if they're too stupid to live.
2) Little white lies are like a gateway drug.
3) Moderate your praise for purple pig figurine gifts unless you want more pigs or purple.
4) Cutting your own bangs is risky.
5) Scottish savory puff pastries are YUM!
6) Weird is rarely the best choice.
7) The Pocket Book of Boners? Seriously? Language is truly wondrous and changeable.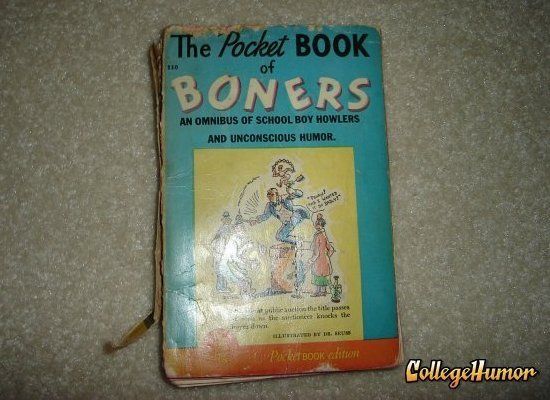 8) Tomato plants don't mature faster if you think mature thoughts at them.
9) I need to laugh more.
10) I need chocolate.
So how about you? What important thinks have you thunk today? What 10 truisms have sprung from your daily life in the last couple of days?