I have a very simple issue. I think it's time to begin hoarding my favors.
We don't need to explore the straw (that broke…), but I am interested in whether the entire world feels nibbled to death by ducks or if you'll admit to being a nibbler.
Do you do more favors for other people? Or do they do more favors for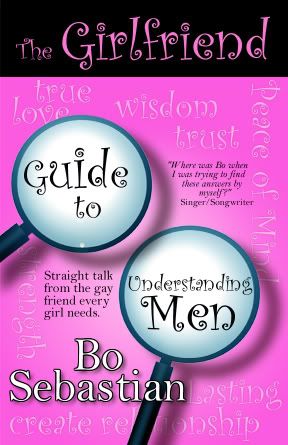 you? I guess some folks might feel the balance of asking and doing is equal.
When is it time to cut people off? What if the favors are small? I'm thinking that if you list "doing favors" under "hobbies" in your personal profile…you might have a problem.
What is the absolute best phrasing when asking for a favor? How do you get people to do what you want them to do? Spill your best manipulation tricks and your best ways to "head a favor off at the pass."
And speaking of favors, remember when I came asking for opinions about the advice book cover? Well, here's the final cover, which owes some of its look to the opinions from our blog. Good job, guys. The author adores it. It's pink. He's gay. Do the math. (Hey, that's pretty much what he said to explain why it works for him.)