(Note from Debra- I swear I didn't know she was a librarian at first, but when I found out...well, we all know how much authors love librarians.)
Hi, everyone! Thanks for the invitation to ride in your convertible for the day. *ties a scarf over her curls as the engine revs* Before you go google me to see if I'm someone famous, I'm not. I've only been printed in college publications; poems in the literary magazine, editorial cartoons, just a few articles, but hundreds of photographs in the yearbooks and weekly newspaper. None of that will be on the net. I went to college in pre-PC days. Even once took a class where we actually programmed with punch cards, anyone remember
those?
How'd I end up here? Blame Debra Dixon, the quilter. She googled quilt g uilds, e-mailed the webmaster (me) to find out if the meeting location info was still current. I sent back a friendly "sure, you're welcome to come join us!" without even knowing she was a famous GMC cult leader and author. ;) Quilters are friendly folks. We exchanged e-mails. She sent me an e-mail one day from her BelleBooks addy, so I googled her back, and her secret was out. Then she found out besides being a quilter and webmaster, I was a proofreader, and now I proof for BelleBooks too. But my real job, the full-time one that pays the bills, is librarian.
Which brings me to a topic for us to discuss today: pseudonyms.
We were talking in the library about pen names, and how they make it difficult to find the books. We knew that Nora Roberts writes as Robb, but didn't know that Nora wasn't her 'real' name. We googled her and found that ". . . Eleanor Aufdem-Brinke (her married name) changed her name to Nora Roberts because she says she assumed all romance authors used a nom de plume."
ALL romance authors? Is that true? Is there any author on RWTTD that hasn't yet used a pen-name? Who has the most names? I can understand why someone with an obviously unsuited name would want to change names for a particular book title... you've seen the lists of books like:
Fire House Dog, by Dale Mation
Vegetable Cookbook, by Brock E. Lee and Tom A. Tous
Researching your DNA by Dr. Jean Poole
Restoring old Lightfixtures by Shanda Lear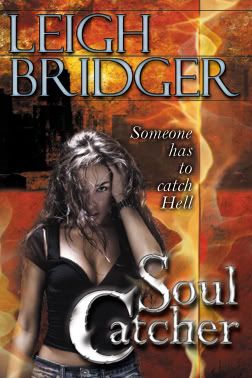 On a more serious note, do you think using multiple names for books hurts or helps sales? I see that Charlaine Harris is now reprinting her Aurora Teagarden books, so apparently the folks who read her shapeshifter/vampire novels are quite willing to also accept her as a writer about mystery-solving-librarians. If she'd used a different name for the Sookie Stackhouse books, would as many readers realize she wrote both?
Then there's the whole 'why bother' part of using a pseudonym. I'm guessing the IRS has to know... and your agent... and your publisher? Once you tell three people, it's not a secret. Deborah Smith will be doing her next book under another name, Leigh Bridger, but she states right on her own website that it's her book. If authors DO try to keep it a secret from everyone but their publisher, what do they do if it wins an award? CJ Cherryh used her initials because women found it so difficult to break into science fiction in the '70's. If you're trying to keep the illusion, do you hire a guy to pretend to be you and make your award acceptance speech?
Do you think that any of the female authors you THINK you know, are really men, who send their wives to the conferences so they don't have to give away the closely guarded romance-writing secret?
How would YOU choose a pseudonym? Is there a formula, like the often-emailed one for porn names, where you use the na
me of a pet + your mother's maiden name? *grins* Would you use a different name for historical romance? Do you think something ending in A sounds more buxom? (sorry, Debra, Betina, lol) For a contemporary romance or chick lit, would a pen-name ending in i sound more playful-sexy?
I've filled this post with questions for you to think and comment on. I'll use a random number generator to choose ONE lucky responder on RWTTD to receive a pipe cleaner muse.
Guaranteed to boost you over any temporary writer's block.
It also doubles as a cat toy. ;) For pictures of my two cats, go peek over at my website and blog. Plus pix of my quilts and forays into container gardening. I'll also choose another lucky responder who comments to ANY post over on my blog, to receive a muse, so go visit over there, and comment away!
ForestJane
Forest Jane's Blog
(Hey, Debra here.  Go look!  Jane has some of the RWTTD books on her blog today.)
(Pssst...Debra here again. You'll find funny cat photo essays on her website.)

And a completely separate challenge, just for fun... What's the worst title/author combo you can think of? Here's mine: He Doesn't Care if I Don't Shave by Harry and Amanda Lovitt