Yes, it's a giveaway day! But not before we have a little fun.
As I've said before, I've crept over to the editorial side of BelleBooks and Bell Bridge Books. That being the case, I thought today would be the perfect day to turn "5 Golden Rings" into "5 Golden Rules" for writers who query editors. Why? Someone stepped on my last nerve and, well, I have a blog to do. You might as well calibrate your snark meters. You're going to need them.
1) Don't tell me how good you are and that I'm going to be thinking about this book long after I've read it. That just makes me cringe. Also don't tell me that you've polished your work and believe it's ready for publication. (Editor Tip: You queried me so I'm very clear that YOU think you're ready for the big time.)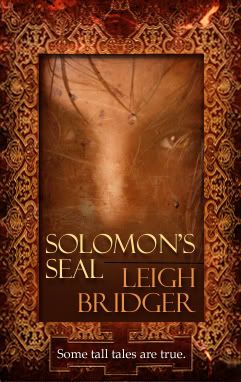 You're wasting precious real estate in your query letter. All I really care about is if you have a story that works for us. I don't want to be your mama, your BFF or your guru. I just want to know what the heck your book is about. (And, yes, I'm aware that about is a preposition at the end of this sentence, but it's also an adverb AND an adjective. Who could blame me for being confused?)
2) Don't send a query that is a multiple submission without having the brains to HIDE all the other addresses. Guess what happens when I see a blanket query? Yep. Delete. Why? A query like that means one of two things. Either the author isn't computer literate enough to work his/her email program, or they aren't targeting our company specifically. I'd rather work with a) smart folks or b) folks who actually want to be published by us. So, I hit delete.
3) Don't start the contract negotiation in the query letter. Telling me you want cover and title approval doesn't mean you're going to get it. If you want those things, I suggest you invest your own money and publish your own book. Don't even tell me your cover ideas. We aren't there yet. Let's cross one bridge at a time. And especially don't tell me you'd like to be considered for the cover assignment.
4) DO include your web page as part of your signature. By that I mean your career page. Not your MySpace or Facebook page where I can see pictures of your kitties and see that you are now--right this very moment--passing gas and lighting it on fire. Really. Dude. Not the image you want to leave me with, even if you do think that's
hysterically funny. What I want to see is that you're organized, focused, view your writing as professional. MySpace and FaceBook or a blog page are all fine if they are about you and your writing versus you and your...well, let's just say I don't want to come away feeling you're just a bag of wind. I want to get a sense of what you've written and what you might have done thus far. Your web page helps me see if you have a promotional mind set. Your web page won't get you bought, but a good web page will encourage me to read just a few more pages and give a writer the benefit of the doubt.
5) Don't expect an editor to offer you a detailed critique. The corollary to this is don't argue with the editor if they do take the time to offer a few tips about why your manuscript isn't a fit for their list. Especially don't argue by telling me that the people you *paid* to read your manuscript have told you how wonderful you are and told you they'd be happy to work with you on new projects.
Those are 5 pretty basic tips.
Now that I've told you a few things, why don't you fire back? What do you hate in rejection or even request letters from editors? (Obviously, I'm perfect so we know you're talking about other editors. Not moi!)
If you dig deep, maybe you'll win a 10 page critique, a copy of the WITCH HIGH fantasy anthology with a story by Debra Dixon. Or you might win a copy of SOLOMON'S SEAL by Leigh Bridger (aka Deborah Smith). SOLOMON'S SEAL is novella length and available as an ebook only. You can find it on http://www.fictionwise.com/ if you don't win today.
SOLOMON'S SEAL - High in a remote mountain of North Carolina lives an extraordinary man descended from myths and fairytales. But Solomon is real flesh and blood, and he gave his lonely heart to famed researcher Dr. Elizabeth Connell long before she moved to an isolated cabin on his mountaintop. A damaged loner, Elizabeth refuses to believe the folklore about a mountain recluse. Is he just a fable, her secret protector, her gallant but mysterious neighbor, or is he a dangerous predator?