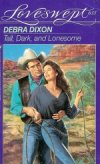 For most of us, writing is something we do because we must. It's not a choice. We are driven to put words on paper. Publication is obviously the goal, but I've found that people who ONLY write for publication rarely make it in this business. There are so many easier more secure ways to make a buck. Seriously.
I knew this. I wrote anyway. For eight years. Well, longer than that but who really counts a sequel to GONE WITH THE WIND written at age twelve? (Even at twelve, I was looking for the happily ever after and I wanted it on the page and not implied.) I wrote a gothic in college. I think it was 96 pages long. And awful. There were twins with switched identities, a fire, a secret passage, a governess and a emotionally damaged child. And very little dialogue.
"Are you...the new governess?"
"Yes...I am."
Did ANYONE hire governesses in the late 1970's? Or speak like a Barbara Cartland novel?
This was written for my own amusement. Never circulated (thank heavens!).
Then in the eighties I met someone who published romance novels. For the first time my brain woke up to the idea that maybe I should consider writing a published novel as a serious and achievable goal. ::gasp:: I read. I studied. I even managed to snag a NY agent. An editor was interested but then she left the publishing house before the manuscript was bought. (I had no idea that this was life in the publishing biz!) Then my agent (a well-credentialed big NY agent) wanted revisions. Big revisions. I was stupid. I said, "No, I don't think so."
I no longer had an agent. But I had learned two valuable lessons. "Don't count your contracts before they hatch." And, "You aren't *that* good." It was back to the trenches for me. I moved from the romance genre to the fantasy genre. My luck wasn't much better, or so I thought. I didn't know it at the time but my rejection letters were stellar. Brilliant, actually. But I didn't know anyone who wrote and submitted to publishers, so I assumed that everyone who submitted got 2 page rejection letters, single-spaced with tiny margins and "pity" invitations to submit more projects.
One day I got a letter from Carin Rafferty, a Harlequin author who was moving to town and wanted to start an RWA chapter. I blew her off twice (I wasn't actively writing romance) but when I got the third reminder of the organizational meeting, I grabbed a sweater and wandered down to the library. We had to tell a little about ourselves and I soon found out that my rejection letters weren't the pathetic responses I thought they were.
I signed up to participate in a critique and got a phone call from Carin. She said that if I was serious, and I wouldn't cry, whine or procrastinate...then she'd work with me one-on-one. To this day I have no idea how she made it through that first manuscript we worked on. She knew it was unpublishable. By the time I'd finished it, I knew it too. I put it away and begin a romance about a woman whose editor sends her back to her hometown in the west to write a story about an adventure vacation cattle drive. Cowboys, cattle and westerns, Oh My!
I'd tapped into one of the strong story genres that publishers like to see in new authors. I didn't know a western was smart. I just knew it was a great story for me. I entered it in the Maggie contest. I didn't final. I did get a note from one of the judges who asked me to come see her at the conference. The lovely Sandra Chastain, now dear friend and business partner, introduced me to agent # 2 and said, "You have to sign this girl. She has amazing talent."
Okay, I added the word "amazing" but Sandra did literally introduce me to every agent at the conference which secured a private appointment with each of them. My new agent didn't ask for revisions but I would have done them! While she was sending the book out, I entered the Golden Heart and FINALED! The Loveswept editor who had requested a revision of my book was the final round judge! Oh, frabjous joy!
I did not win. When introduced to the editor at the conference, she said, "Why on earth did you enter the unrevised version of the book in the GH???" However, shortly after the conference, my agent called to say that editor loved the revision and wanted to offer a 2 book contract. I'm not sure what was said other than that I accepted. I hung up, then I sat down in the middle of my den floor and stared at the phone.
An editor had bought TALL, DARK AND LONESOME.
Next I told the dogs, while I was dialing my hubby, and after telling/screaming the news at him, I began dialing the whole Eastern seaboard--one number at a time. My mother arranged (unbeknownst to me) to buy the original art for my first book as a Christmas present that year.
Very quietly, without a lot of fanfare and a moderately expensive long-distance phone bill, the direction of my life changed. I became an 8 year over-night success.
How about you? What's the best contest you didn't win?? Who's offered you a helping hand along the way?